Mongraal is one of the few names that come to mind when talking about Fortnite. Kyle Jackson, AKA Mongraal, is a professional esports player from the United Kingdom. With his sheer domination in Fortnite using his personalized Mongraal settings, he managed to get a place in Team Secret at the age of 13.
His fans all around the globe often watch him stream and wonder about his keybinds, mouse settings, video configurations and gear that helps him get royale victory in Fortnite. Let's discover them.
Mongraal Video Settings In Fortnite
If you're looking to experience the pov of Mongraal while playing Fortnite then you can adjust your video settings accordingly.
Display
Windowed Mode
Frame Rate Limit
Resolution
Fullscreen
240 FPS
1920×1080
Graphics
Brightness
Color Blind Mode
Interface Contrast
88%
Off
1x
Graphics Quality
Shadows
View Distance
Textures
Off
Far
Low
Anti-Aliasing
Post Processing
Effects
Off
Low
Low
Advanced Graphics
Motion Blur
Allow Multi Rendering
VSync
Off
On
Off
Rendering Mode
 
 
Performance (High Meshes)
 
 
Mongraal Mouse Settings for Fortnite
Mouse settings help players set their aim and the reason behind Mongraal precise aim in Fortnite and other competitive games is the mouse sensitivity and Mongraal settings in Valorant. Let's find out.
| | | |
| --- | --- | --- |
| DPI | X-Axis Sensitivity | Y-Axis Sensitivity |
| 1600 | 9% | 9% |
| Hz | Targeting Sensitivity | Scope Sensitivity |
| 1000 | 33% | 33% |
Mongraal Settings for Keybinds in Fortnite
Keybinds helps increase the reaction time of players and makes the gameplay engaging. Mongraal has set his keybinds in Fortnite to suit his preferences. Let's discover it.
| | | |
| --- | --- | --- |
| Wall | Stairs | Trap |
| Mouse 5 | Mouse 4 | C |
| Floor | Roof | Use |
| DPI Button (N) | L-Shift | 3 / MW Up |
| Crouch | Inventory | Map |
| L-Ctrl | L-Alt | Tab |
| Confirm Edit on Release | Harvesting Tool | Building Edit |
| – Off | Q | F / MW Down |
| Reload / Rotate | Weapon Slot 1 | Weapon Slot 2 |
| MW Button / 5 | 2 | E |
| Weapon Slot 3 | Weapon Slot 4 | Weapon Slot 5 |
| R | 4 | X |
Mongraal's Fortnite Gaming Gear
The gear Mongraal uses for gaming are well compatible as per Mongraal settings and helps him experience smooth gameplay. Take a look at his gaming gear.
1: Mongraal's Monitor – ACER XF250Q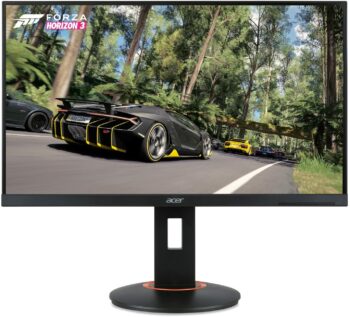 The ACER XF250Q is a frameless gaming monitor with Gsync and Freesync compatibility. Having a response time of 1ms and refresh rate of up to 280hz, no wonder it's adopted by Mongraal.
Brand: Acer
Screen Size: 27 inch
HDMI Ports: 2
Refresh Rate: 280Hz
Resolution: 1920×1080
Price: $ 398.49
2: Mongraal's Mouse – LOGITECH G402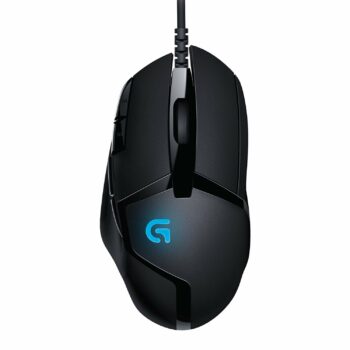 For precise aiming and various functionalities, Mongraal prefers the Logitech G402 mouse. It comes with 8 buttons to enhance the gaming experience and with its comfortable grip and high speed tracking Mongraal excels at Fortnite gaming.
Wired: Yes
Weight: 7.05 ounces
Hardware Interface: 2.0
Sensory Technology: Optical
Price: $39.12
3: Mongraal's Mousepad – Inked Gaming Extended XL Dragon Lore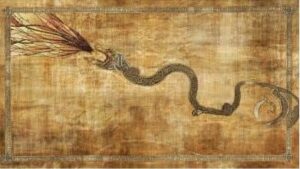 The Inked gaming Dragon Lore Mousepad helps in mouse movements for a precise aim and faster mouse movements. Inked Gaming mousepads offers customization and Mongraal has customized his Mousepad with a Dragon Lore image that looks stunning to the eyes.
Dimensions: 36×18 inches
Thickness: .4mm
Traction Control: Yes
Price: $27.99
4: Mongraal's Keyboard – STEELSERIES APEX PRO TKL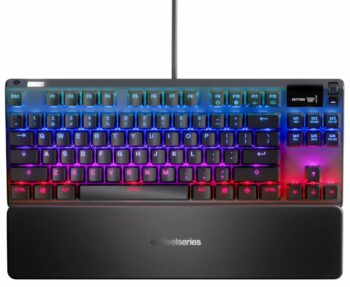 The Steelseries Apex Pro TKL comes with RGB illumination and offers zero latency in processing commands. With an OLED smart display and aircraft-grade aluminum alloy, it provides functionalities as well as durability.
Brand: SteelSeries
Style: OmniPoint Adjustable
Dimensions: 5.48 x 13.99 x 1.6 inches
Response Time: 0.7 ms
Durability: 100m keypresses
Price: $179.99 
5: Headset – SteelSeries Arctic Prime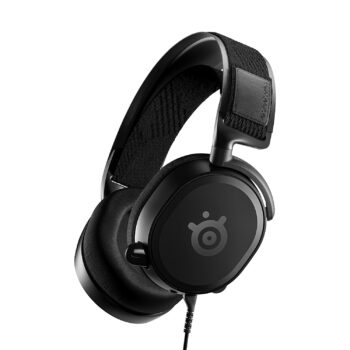 In competitive gaming, sound is very crucial for locating your enemies. The SteelSeries Arctic Prime is a competitive gaming headset with a detachable cable feature. With its High Fidelity audio drivers, you can locate your enemies just like Mongraal.
Brand: SteelSeries
Connectivity: Wired
Headphone Jack: 3.5mm
Frequency: 100 – 10,000 Hz
Weight: 1.78 Ounces
Price: $98.81
Also Read: Imperialhal Apex Settings
Wrapping Up
We hope this post helped you discover the Fortnite settings, keybinds and gears of Mongraal. Furthermore, the data presented to you is well researched for its accuracy by our research team.